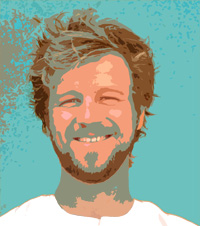 My name is Lars Bo Andersen and I am a researcher at Aarhus University. Most of my work revolves around the overall theme of 'technology and social change'.
I use this website to maintain a publicly accessible archive of journal articles, conference papers, features and other 'research products'. You may also find a short research biography, teaching materials etc.
I am generally very fond of craftsmanship, mechanics, computer programming and working with my hands alongside my head. I also have a great passion for everything on two wheels.
You are always welcome to contact me.
Most recent content
Teledialogue with placed children
Lars Bo Andersen, forsker fra Aarhus Universitet fortæller om forskningsresultaterne fra projektet Teledialog ved VIVE's gå-hjem-møde den 31. maj 2018
Teledialogue with placed children
Science and Technology Studies, Teledialogue with placed children
Science and Technology Studies
Teaching & Learning
One Laptop per Child
Bikes & Mechanics
IT & Programming
Miscellaneous